Support Products from Valued Partners
Orbital includes products from select suppliers to provide customers with integrated solutions that ensure a worry-free quality installation that is guaranteed to perform to specification. Infinite Technologies Inc. and Commscope/Andrew Corporation are two quality suppliers whose products we have come to recommend and trust.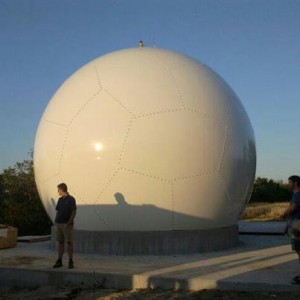 Infinite Technologies Inc. – RCS Radomes
ITI builds custom-designed composite radomes for ground station, tower, and shipboard applications. RF performance rated to 40 GHz, and wind rated 150 mph. Optional versions to 200 mph.
http://www.compositeradomes.com
Commscope/Andrew Corporation – Dehydrators
Andrew Corporations designs dehydrators used in the pressurization of the Orbital Systems' antenna systems.
https://www.commscope.com/Andrew-Telecom/