Dedicated to Delivering the Best Antenna Positioners and Systems in the World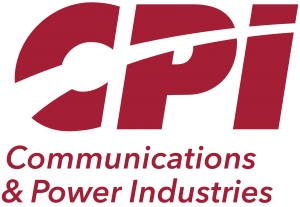 Orbital Systems LLC, a unit of the Satcom & Antenna Technologies Division of Communications & Power Industries LLC (CPI), designs and manufactures antenna systems that meet the high performance, accuracy, and reliability needs of demanding tracking applications and mission-critical satellite uplink and downlink applications.
Founded in 2004, Orbital Systems has become a world leader in positioners and feeds used for Earth Observation Satellite Direct Broadcast reception, GeoScience applications, and TT&C ground station antenna systems. The company is also a key supplier to leading industry systems integrators and to suppliers of TT&C, EOS-DB, SARSAT, RADAR, and general antenna systems.
Visit our Installation Gallery for a visual world tour of Orbital Systems installations.
The company's founding values are simple, and they continue to guide the business. Namely, Orbital Systems offers reliable products with superior performance, sells them at a fair price, and delivers great customer service, creating an unrivaled standard for price/performance in the industry.
Orbital products are engineered and built to reliably meet demanding performance requirements – in extreme weather conditions – over the long haul of the systems' life cycle.
Built for Usability Over the Long Haul
Extreme usability is engineered into every product. Orbital Systems' antenna positioners include external user controls for maintenance that promote safety and are designed to be simple and intuitive to operate. Antenna Control Units (ACUs) include setup and maintenance buttons that eliminate coordination with remote computer operators for use during installation and maintenance.
Should maintenance be required, most system components are easily replaceable without major disassembly, special tools or skills. All positioners are supplied with comprehensive toolkits and user maintenance manuals that permit modular replacement of most system components.
For customers who want the best performing products available, with the lowest total cost of ownership over the lifecycle of the system – you've come to the right place!