Irving, TX – For Immediate Release – Orbital Systems, Ltd. will be exhibiting ground station antenna systems and application solutions at the Satellite 2018 Conference held in the Walter E Washington Convention Center, Washington, DC, March 12-15, 2018. To register or view additional details regarding this conference, visit the website at Satellite 2018. To learn more about Orbital Systems satellite tracking antenna systems come and visit us in booth number 2320.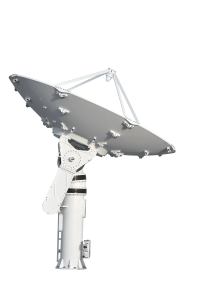 About Orbital Systems, Ltd.
With equipment in over 50 countries and verging on 200 antenna systems installed worldwide, Orbital Systems, Ltd. is a global leader in the design and manufacturing of ground station antenna systems used for Telemetry, Tracking and Control (TT&C), Earth Observation Satellite Direct Broadcast (EOS DB) reception, RADAR, Search & Rescue (SARSAT), and custom tracking applications. Orbitals' product focus is on reliability, safety, and accuracy for LEO and MEO satellite tracking systems ranging in sizes from 5m to 1.5m.
Orbital Systems, Ltd. is headquartered in Irving, Texas, USA. Visit us at www.orbitalsystems.com for additional information.
Contact Orbital Systems:
sales@orbitalsystems.com
972-915-3669