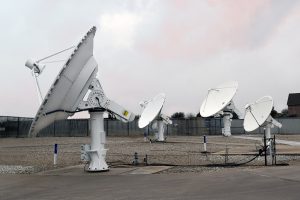 For Immediate Release:
Orbital Systems will be exhibiting ground station antenna systems and application solutions at the Satellite Innovation Symposium held at the Computer History Museum in Mountain View, California, 8-10 October 2018. To register or view additional details regarding this conference, visit the website at Satellite Innovation Symposium. To learn more about Orbital Systems satellite tracking antenna systems visit us in exhibit stand 28/29.
About Orbital Systems LLC
Orbital Systems is a leading manufacturer of ground station antenna systems including complete cost effective solutions for TT&C antennas used to control and monitor satellites. Orbital offers antenna positioners and integrated RF subsystems in Ka-, X-, S-, and L-band with single or multi-band feeds, upconverters, downconverters, HPAs, and control systems. Flexible antenna systems ranging in sizes from 1.5m to 6.1m typically delivered within 4 months. Orbitals' primary focus is centered on delivering satellite tracking antenna systems designed for high reliability, minimal maintenance, safety, and the lowest total cost of ownership. Orbital sells through established certified resellers and systems integrators.
Headquartered in Irving, Texas, USA.
Visit us at www.orbitalsystems.com for additional information.
Orbital Systems Contact:
sales@orbitalsystems.com
972-915-3669