For Immediate Release:
Orbital Systems LLC, a unit of Communications & Power Industries, Antenna Systems Division to exhibit a 2.8m satellite tracking antenna system at the SATELLITE 2019 conference held at the Walter E. Washington Convention Center, located in Washington, D.C., May 6-9, 2019.
Visit the Satellite website Satellite 2019 for additional information regarding the conference and exhibition dedicated to satellite connectivity. Register for a free exhibit hall pass (a $149 value) compliments of Orbital Systems by entering the Orbital VIP code: ORBIT1845. Schedule to attend the CPI sponsored Happy Hour, Tuesday, 7 May from 5:00 to 6:00pm located immediately adjacent to the CPI exhibit booth.
Pease visit us to learn more about Orbital's complete product portfolio of integrated satellite tracking antenna systems and see a demonstration of the Orbital 2.8m antenna system during the event. Orbital Systems is co-located in the CPI booth #1109.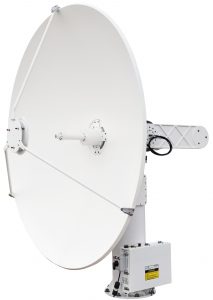 About CPI, ASD, Orbital Systems LLC
With equipment in over 50 countries and over 200 antenna systems installed worldwide. A global leader in the design and manufacturing of ground station antenna systems used for Telemetry, Tracking, and Control (TT&C), Earth Observation Satellite (EOS) – Direct Broadcast (DB) reception, RADAR, Search & Rescue (SARSAT), and custom tracking applications. Orbitals' product focus is on reliability, safety, and accuracy for LEO and MEO satellite tracking antenna systems ranging in sizes from 1.5m to 6.1m.
Orbital Systems LLC, unit of CPI ASD is headquartered in Irving, Texas, USA. Visit us at www.orbitalsystems.com for additional information.
Contact Orbital Systems:
sales@orbitalsystems.com
972-915-3669